Ryan Weir Explains:
How To Grow Your Rent Roll in a Covid Lockdown
Everything comes to a grinding halt in a lockdown; but that doesn't mean that growing your rent roll has to.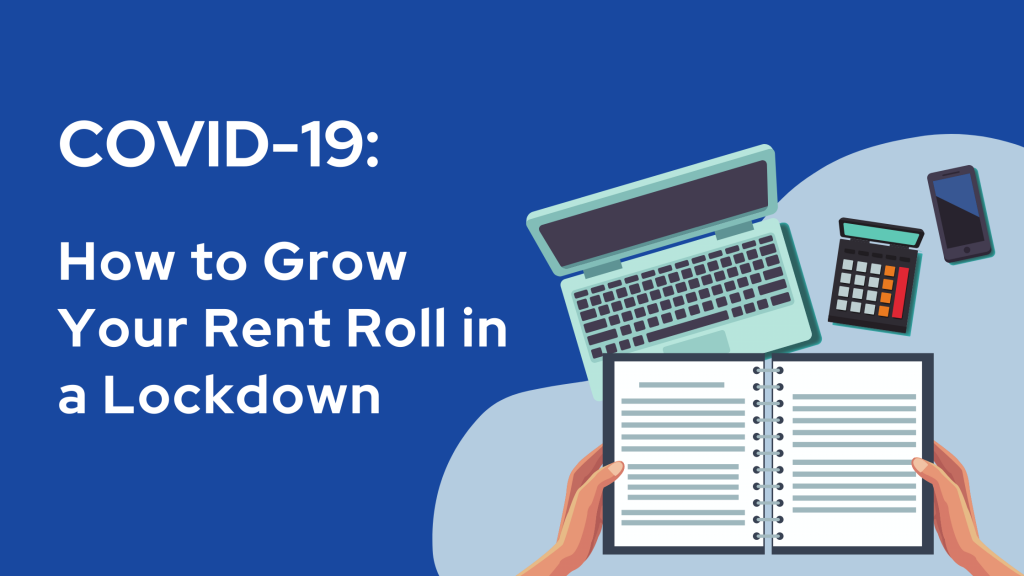 While we're stuck in a lockdown it's easy to say "new business isn't possible, I can't see
anyone". Not true! New business can be written during a lockdown if you know where the
opportunities are.
There's a lot of confusion and angst amongst landlords right now. They're asking themselves:
Do the rules of the 1st lockdown apply this time around? Am I allowed to increase the rent? Can
I still terminate a tenancy? Can I conduct viewings during Alert Level 3?
Some landlords will also be worried about the cash flow. For example, if their property was for
rent & vacant when lockdown began, the property is probably still vacant, and will be for much
longer than they had budgeted for. Not to mention what happens if their tenant loses their job
and can't pay the rent.
Herein lies the opportunity – if you want to sign new managements during a lockdown you must
position yourself as an expert, educate landlords, and offer solutions to their pain points.
Here is your step-by-step guide to winning new managements during lockdown:
1. Create Lockdown Specific Content
Creating and distributing relevant and useful content can give you an edge over your
competitors. Not only does it let you position yourself as an expert, but it's also a brilliant tool for educating Landlords and solving their problems.
You'll find that most, if not all, of the questions landlords are asking themselves during lockdown, can be answered in a simple blog post or video. So take the time to get your landlord Covid-19 specific content written and organised.
Your content should be centred around educating landlords. Topics might include:
What is and isn't allowed through the various Covid-19 alert levels.
Health & safety procedures for viewings.
How to create a video walkthrough as a way of showing properties in lieu of in person viewings.
Providing a 'site unseen' clause for tenancy agreements.
The focus of your content should be on educating landlords and easing their concerns. However, you can also take the opportunity to talk about how your processes fit across the various alert levels and how you can still achieve landlord goals. Mention specific instances where you've achieved successful outcomes for landlords in previous lockdowns.
2. Use Your Content to Generate Leads
The next step to growing your rent roll during lockdown is to use your content to generate leads. Here are a few routes for you to explore!
Tap Into Your Existing Database
Existing databases are a perfect opportunity to distribute some free resources. Use your content to create a lockdown specific newsletter and send it to your existing database. Don't forget to add a relevant call to action!
Paid Advertising
Use paid advertising to target landlord pain points. For example, a Google Ads campaign directed at landlords searching for how Covid-19 can affect them as a landlord. Targeted search terms might include: "rent arrears during Covid-19", "new tenancy during Covid-19", "Can I show a property for rent during Level 3". Your ad should point them to a landing page that displays your content from Step 1. Again, don't forget to include a call to action.
Host a Webinar for Landlords
Reach out to your local Property Investors Association and offer to host a webinar for their members. Your webinar should walk property investors through how to navigate a lockdown, what to do about rent arrears, and provide solutions to as many of their problems as possible. A webinar might seem like a lot of effort, but you've already done half the work! Simply repurpose your content from Step 1 into a slide deck for the webinar.
Find Landlords on Trade Me
Search Trade Me for properties that were vacant when the lock down hit. Chances are the properties are still vacant and the landlord may be struggling due to the prolonged period of vacancy. Reach out to the owner and see if they'd like help. You can use your lockdown specific content to back up your expertise.
3. Gain Referrals from Existing Clients
Word of mouth is a powerful tool when it comes to gaining new business. During lockdown, appeal to your existing clients using your agency's monthly newsletter. Provided your own clients are happy with your services, they will be willing to spread the word in exchange for a little incentive. Consider using a version of the following paragraph to appeal to them:
Know of a private landlord who really shouldn't be managing a property themselves and is struggling to navigate the effects of Covid-19? If you know of someone who for some unknown reason insists on looking after their own rental property, even in the wake of all the recent law changes, then please have a word in their ear and tell them it's not worth the hassle (or the risk of the infringement notice fines if they get it wrong). Our (very reasonable) fees should be 100% tax-deductible which really makes it a no brainer for any DIY's out there. And if they decide to have us manage their rental property, we'll give you one month's free property management or a grocery voucher to the same value.
4. Pitch to Landlords
Once you've generated some quality leads using the above methods, set up pitch meetings. In lockdown, you don't have the luxury of face-to-face meetings, but you do have video calling. Make sure you have a Zoom account (or similar) to connect with your potential client. The engagement is much higher than a phone call or email, and you can bring up collateral by sharing your screen.
During your pitch don't forget to:
Highlight how your company has adapted its processes due to Covid-19.
Highlight how having done so means you can still get results.
Provide reassurances by talking about real-life instances from previous lockdowns where you/your team has successfully leased property in Alert Levels 3 – 4.
Support your pitch by providing them with some free resources from step 1.
5. Close the Deal
If you haven't already, you'll need to adopt a system to get your management agreement signed digitally. The best applications I have found are Qwilr or Docusign. Qwilr basically creates a website for your management agreement. These are good applications to use even outside of the Covid environment as they speed up the signing process.
Conclusion
Building your rent roll during lockdown isn't easy, but it doesn't have to be hard. Taking the time to follow the steps above will put you on the right track to achieving your goals and winning new business despite challenging times.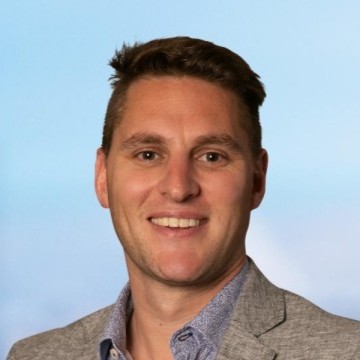 About the Author
Ryan Weir is the co-owner of Propertyscouts NZ and specialises in rent roll growth. He organically grew a rent roll in Auckland from 0-300 and now helps Propertyscouts franchises around the country grow their rent rolls.
To check out more about his background visit his LinkedIn profile.