COVID-19: Business Continuity Plan
Ensuring your business survival
The impacts of Covid-19 on health and business are evolving fast. It is essential that every business has a plan for dealing with the fallout from this pandemic.
A plan will give you peace of mind and clarity for decision-making for the future of your business, and ensure you access Government support entitlements and maximise opportunities to preserve your cashflow and profitability. In the worst-case scenario, we want you to have certainty about whether your business can continue and plan around that. 
We've created some practical content to help you build your Business Continuity Plan. You can download our Business Continuity Template from our website. 
How can we help?
If there is anything we can do to help you or your business please let us know.
Manoli Aerakis
Hamish Turner
hamish@hamishturner.co.nz
027 5699991
Kick off 2020 with a
Financial Health Check of your rent roll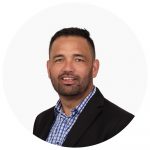 Rueben is a consultant at Hamish Turner & Associates. He is an entrepreneur with 20 years of business experience in a number of sectors. In the past decade, Rueben has worked in a handful of technology startups (e.g. Timely) in the area of digital sales and marketing. He runs a social media marketing agency since 2013 providing social media services and digital marketing services to small businesses across NZ and owns a property management company in Dunedin
You can check out more about his background and follow his VLOG on his Linkedin profile.
Continue Reading >>