45 Proven New Business Tips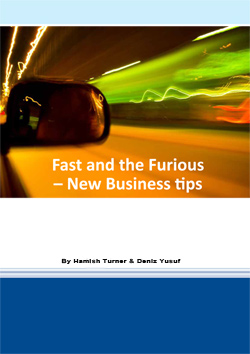 The New Business Tips Book is packed with 45 Proven New Business Tips that work, including checklists and forms that can be implemented into your workplace.  Have a look at the table of contents so you can see what you'll receive.  Both Hamish Turner & Deniz Yusuf (the authors) have been in the trenches working as listing agents themselves, so they know what works, and are working in real estate offices they train and run. These tips have been used in a seminar series that was held in New Zealand over three cities in 2014 with astounding reviews and feedback for more.  After we completed the seminar series we had a lot of people wanting us to do another series as there was so much content to help you convert new business!  As a result, Hamish & Deniz decided to create the New Business Tips book so it's now available for everyone to purchase.The New Business Tips book gives you the opportunity to read over the material in your own time, and review it over and over again until it all becomes natural to you.  It's also a great training tool for new and existing staff/management.
New Business Tips Book
$199 + GST
(All prices include postage)
To order simply email hamish@bwt.com.au confirmation of wanting a book, and we will organise postage of the book to you. Payment, we will simply invoice you.
If you have any questions about the book, please let us know!